What to Expect in Local Real Estate in 2022
Posted by Rob Grey on Friday, January 7, 2022 at 2:33 PM
By Rob Grey / January 7, 2022
Comment
With 30+ years of real estate sales experience in the Central Vancouver Island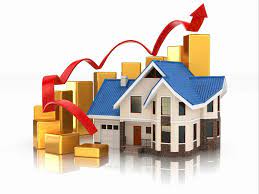 market, I haven't seen a market like this one, which started in March/April 2020, and continues today. The upward markets of the early 1990's and between '03 and '07 were strong but there was always inventory to sell. At the end of December 2021, less than 100 houses were for sale!
What to expect for 2022? Unless the Bank of Canada raises interest rates significantly then I feel we will see more upward pressure on housing prices. Several factors other than historically low interest rates and inventories come into play:
'Work from home' - the pandemic shook the foundations of how many Canadians work. Commuting to work is the old way. Work from Home is the new way. Homeowners began looking at their surroundings and that they will be spending 24 hours a day at home (versus 10 to 12 if they go to the office). The house may begin to feel too small. They want to upsize or upgrade (or both) to new digs. People are getting very good, and productive, when working from home. Ask yourself "is going to the office obsolete?" The answer merely underscores how long Work from Home will affect real estate prices.
Migrating Buyers - the Central Island appears expensive, unless you are selling a much more expensive home in Toronto, the Lower Mainland, or Victoria. I equate this to converting US dollars into Canadian dollars - excellent exchange rate! Selling a South Vancouver or Sydney home for $1.8 million and buying a better calibre home in Nanaimo for $1.2 million and walking away with no mortgage and/or sizable cash balance in the bank is attractive, especially if you are a Baby Boomer nearing retirement and looking at the Island as your retirement destination. With Work from Home, you can get the best of both worlds: upgraded home which is paid off, still work, and enjoy the Central Island setting.
Higher Incomes - the scarcity of labour is a by-product of the pandemic economy. All businesses and public employers are looking for new employees. First question is "Where did everyone go?" Second question: "How are we going to fill these jobs?" With immigration eliminated for the foreseeable future, labour demand has resulted in higher wages and salaries.... and buying power. People are positioned to spend on more of what they want. The Recreational industry is thriving. So is the home renovation industry. People are saving more money, too. Expensive travel is off the table. More expensive homes with low interest rate mortgages are on the table. The answer to the first question, where did everyone go? Tough question to answer.
Best Place to Live in Canada - while this is debatable to some, most people who have settled here are from somewhere else. The natural beauty of coastal island living captures people's hearts and minds. People visit and never leave. Net inward migration exceeds people leaving. This growth pattern has existed for decades and is not likely to change soon. We offer a growing hospital, vibrant university, skiing, boating, and year-round golfing. Throw in the proximity of Vancouver and you get the benefits of the big city at your doorstep.
Changing Weather Conditions - our region seems to be less affected as other regions in BC for extreme climate change conditions. When people are choosing where to relocate in BC for retirement or a 2nd home, generally the choice comes down to Vancouver Island or the Okanagan. As Central Island's chief competitor, the Okanagan is affected by devastating fires, for example. I spent close to 20 consecutive summers in the South Okanagan and love it there. Visiting this region is always near the top of our favourite tourist destinations in the summer. I am reflecting comments from people who have chosen to live there over the Island. When people are weighing where they wish to buy a home, climate change now forms part of the decision process.
When chatting with home owners about the value of their homes and where to set the price, it is a difficult process because of the upwardly shifting market. The market has been climbing around 2% to 2.5% monthly over the last 12 months in most market segments in the Central Island. For a house worth $750,000, this could be $15,000+ monthly. This does seem unsustainable and interest rate increases will impact this because higher rates diminish buying power. A rate increase (or two) won't change the course of the market quickly when other factors are at work as outlined. We have a lot to offer here and only a huge rate increase will change the desirability of life in the Central Island.
My real estate team offers all marketing tools to get your home sold: Facebook, Instagram, and Google adWords. What separates us from our competition? Two things:
Experience - 3000+ sales. Cumulatively 40 years of selling experience. This is invaluable to you as a homeowner, especially in a much more complex selling environment such as the current market.
We don't need the sale worse than you do. While we are highly motivated to get the home sold, we place your interests squarely ahead of our own. In talking with us, you will hear what we are advising is what is in your best interests. As my father used to say "As one bus leaves, another will come in behind it". In other words, if the deal on the table is not right for you, then we will go and get you the deal which is right for you".