The 2021 Market Forecast
Posted by Rob Grey on Thursday, February 18, 2021 at 3:50 PM
By Rob Grey / February 18, 2021
Comment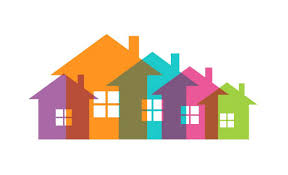 More buyers than sellers currently.
Money is cheap so buying power is heightened. People are choosing to live in the Central Vancouver Island region more than ever. Nanaimo just passed 100,000 residents to begin 2021.
Typically we see the real estate markets in this region hit stride by mid-January.
This means pent-up buyer demand from the quieter Christmas break is met by homeowners supplying the market with homes to sell.
Inventory levels for single family dwellings (SFD) were at 110 on December 31, 2020 - literally half the number of homes available at the same time in 2019. On January 31, 2021, SFD dropped to 108. Interest rates also stayed low, adding fuel to the overheated December/January sales. Many homes are seeing multiple offers with consistent selling prices well above the list price.
If the inventory remains at this historic low, then the bidding war frenzy will remain for a period of time, perhaps into Spring. Like a freighter on the high seas, markets do not change course quickly.
With almost 30 years of experience selling homes in this market area, I have seen some strong seller's market conditions previously. With these low rates, the number of multiple offers and selling prices increasingly above the list price is unprecedented and likely unsustainable.
Here is my prediction for 2021:
Two factors to consider first: currently homeowners are either 1) reluctant to list their home as they are not seeing anything to buy or 2) continuing to remain home and choosing not to have buyers come through their home in the pandemic.
As we see vaccinations roll out in the latter half of 2021 and people grow more comfortable venturing out as the health crisis subsides, more people will list their homes. With more options come more listings and so goes the upward inventory cycle.
The Spring market feels like it is getting traction and this will add additional inventory as we approach March and April.
National economic forecasts predict a growing economy by the end of the year as well.
While I do not see prices dropping, I see a balancing of the market away from the extra-strong seller's market to a plateauing, sustainable seller's market - fewer multiple offers, more choice for buyers. Low rates will see to this part for the foreseeable future.
Our net inward migration of people choosing to live on the Island and away from crowded metropolitan centers (crowded elevators in tall buildings come to mind) and home owners ability to work from home, will also contribute to the seller's market conditions also.
A seller's market for the balance of 2021 with prices plateauing by late Spring/early Summer.