Seller Market Conditions Isn't Always about Price
Posted by Rob Grey on Thursday, September 23, 2021 at 1:44 PM
By Rob Grey / September 23, 2021
Comment
Seller Market Conditions Isn't Always about Price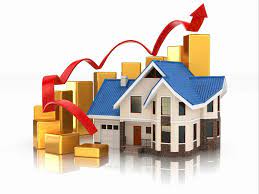 Sellers have enjoyed upward prices since 2015 when the average price was just over $389,000 for a house. Buyers who entered the market over the last 6 years have enjoyed an uptick which has added a lot of equity.
Buyers today are loathe to get into some of the bidding wars which have characterized the Canadian real estate markets since the pandemic began 18 months ago.
Sellers have benefitted from some multiple offers on their homes which, if measured today, show the average selling price for a home is approximately 3% above the average list price. On the average home price for August 2021, this means the average seller is getting over $20,000 above list price. Many market segments such as ranchers or homes with legal basement suites are seeing an average of between 8% and 10% above list price.
With some listings getting more than 5 or 6 offers and some seeing as many as 10+ offers, only one offer can be accepted. This leaves several buyers who did not get their offer accepted. Some buyers have experienced this 4 or more times. Missing out on a deal influences the buyer's decision process moving forward, creating a 'must get it' mindset.
Is selling above list price the only measurement in this hyper-seller's market? The simple answer is no.
Better offers
Unconditional Offers - many offers are coming in unconditional - no 'subject to' clauses like financing, home inspections, or general insurance clauses. While these are risky for buyers, they are commonplace for sellers. We are seeing buyers lose despite making the highest offer amount but they have a requirement for a financing and/or inspection clause to be included and it was the difference in not getting their offer accepted.
Deposits - the expectation for today's seller is a large deposit; this can be upward of 10% of the offer amount. The old saying in the real estate business is "the size of the deposit reflects the seriousness of the buyer". If a buyer is putting 20% as a down payment, then a larger initial deposit is manageable and strengthens their offer.
Inspections - some deals are accepted with an inspection clause (which is recommended when representing a buyer); however many buyers are choosing not to renegotiate if they find major or minor items in the inspection. First, they do not want to risk opening a contract and having the seller say no thus losing a purchase. Next, when weighed against getting an offer accepted in the first place, many buyers have experienced losing on other previous multiple offers and do not want to return to looking for a home. Therefore, budgeting for lots of fixes over and above the purchase price is much more common and obviously benefits the seller.
Single Offers above List Price - I have seen many offers this year in which buyers end up being the only offer on table yet make above list price offers. Again, many of these buyers have lost in the bidding war process and do not want to risk missing out on a home which meets most of their criteria.
With 30 years of experience, and now having had more than a taste of this current, I have the skills and experience to guide you to the successful sale of your home.