Real Estate Stats Don't Tell Whole Story
Posted by Rob Grey on Wednesday, September 21, 2022 at 2:06 PM
By Rob Grey / September 21, 2022
Comment
The Vancouver Island Real Estate Board published August sales statistics and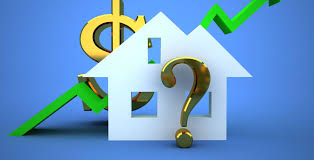 the picture painted reflects broad strokes which may not apply to all market segments. The average selling price in August for a single family (SF) home was $881,254, yet only 72 homes sold compared to last year in August when 129 homes sold.
Of the 72 reported single-family sales, 75% (53 sales) were under $1,000,000. Within these 53 sales, most were recorded between $600,000 and $850,000 (35 sales). Four sales above $1.5 million impacted the overall sales average so much so that, when removed from the mix, the average selling price in Nanaimo dropped to approx. $835,000. While a statistician may cringe at this manipulation of the numbers, I am always weary that when we have a small number of sales (72) in Nanaimo, it only takes a small number of larger priced homes to skew the results. (For the record, when the 4 high and 4 low are removed from the stats, the average selling price was $856,430).
Some key single-family stats I pulled from August's sales data:
Lantzville garnered 4 of the top 6 sales for the month. They ranged from $1.337m up to $2.15 million (2 sales for $2,150,000). Of these two $2 million + sales, one of the homes is a resale from 2021 when it sold for $2.375 million or almost 10% more one year earlier. The other sale was new construction and therefore GST applied on the selling price.
With Lantzville recording the highest sales, two homes sold (South Nanaimo and Brechin) for below $500,000 and no sales below $415,000. Only 12 single family homes below $500,000 have sold in Nanaimo since January 1, 2022 and one sale below $400,000 all year as well ($361,700 in April).
North Nanaimo (NN) historically accounts for the sub-area with most sales (usually followed by South Nan.) in the region; it had 19 sales in August with an average selling price of $874,153 and an average list price to sell price ratio of 95.9%. This is surprising as it is below Nanaimo's August average selling price and the list price to sell price ratio (97.6%).
North Nanaimo did not record a single sale over $1,100,000 in August. The active inventory (homes listed but not pending or sold) in NN is 61. Of these, 28 homes are over this $1,100,000. The lowest priced home in NN is currently $599,900 and then the next lowest is $715,000. Two homes are currently listed above $2 million ($2.88m and $2.475m) The average list price of the unsold NN inventory is $1,161,742.
Buyers have moved down market to buy, all driven by increased interest rates. Sellers in the $600,000 to $850,000 range are recognizing this fact and pricing their homes to attract the remaining buyers and getting the results they need – sold signs in front of their homes.
Three points come to mind:
Migration of buyers to lower price ranges as outlined.
Lower Mainland buyers are noticeably not entering our market area and buying homes in the upper ranges (North Nanaimo) as they were for the first 4 to 5 months of 2022. They are struggling to sell their more expensive homes in the Greater Vancouver market area and this is impacting the flow of buyers to the Central Island.
Our best weather came in late July and we enjoyed the sunshine through August. The summer period represents the 2nd slowest time of year behind the Christmas break. Typically, when families return from holidays and get their kids back in school, they begin normal activities again which includes selling and buying real estate. The Fall market is usually busy and starts just after Labour Day; it differs from the Spring market largely because of the onset of winter so it is shorter by a month or two compared to the Spring markets (which can begin in January and run as late as June).
The post-Labour Day market might be different this year because the Bank of Canada announced an increase of another .75% on September 7th. I feel the predictably hard-hitting slowdown we have witnessed since rates increased has had its impact already and will likely stick with us for months, or longer. This increase will be particularly hard on any homeowner who is up for a mortgage rate renewal this year or relied on a variable rate to purchase their homes. Buyers are re-evaluating their options either by not buying or choosing to buy less expensive homes.
According to a client in the banking industry, she explained that interest rate increases tend to have a lagging effect and we haven't felt the real thrust of the current increases fully, so another increase will be "piling on", in my view. The last increase of 1% in July will be felt 90 to 120 days afterward because lenders tend to honour a rate for 120 days and then it expires. If a buyer hasn't made an offer and closed on the purchase within the 120 day window, then they are out of luck and are now faced with a higher rate and less buying power. Or they may choose to wait, save more money, and not purchase in the current market.
We will continue to see sales as we always do. Having experienced significant market shifts in my 31 years of selling homes and as a homeowner for 34 years, people who need to sell will price as required and buyers will always act if they perceive a home to be good value.