New Wealth Entering Central Island Markets?
Posted by Rob Grey on Tuesday, July 27, 2021 at 11:03 AM
By Rob Grey / July 27, 2021
Comment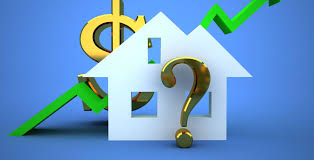 The sale of higher end properties continues to grow through the Central Island market areas. This reflects a net inward migration of money from other market areas such as Vancouver and Victoria where the average selling prices are substantially higher than in Nanaimo and up to Parksville/Qualicum.
While a formal analysis won't be available until early 2022 with a Buyer Survey from Vancouver Island Real Estate Board (VIREB), I believe it is safe to say we are seeing many out of market buyers escaping larger market areas to live in smaller, less crowded surroundings, which Central VI offers. In representing many sellers locally who have homes above $1 Million in Fair Market Value, many of the offers received have been from outside Nanaimo. While this doesn't preclude locals fully, when a seller from South Vancouver or Sidney sells and comes shopping here, I equate it to converting US dollars into Canadian dollars for the value received on the subsequent purchase. Locals who are selling are then positioned to make lateral moves in value and also go upmarket, so the higher valued homes are not dominated by non-locals.
Statistically, between Nanaimo and Parksville/Qualicum, approximately 278 homes sold between $1 Million and $2 Million since January 1, 2021 to June 30, 2021. This compares to only 164 homes in the same period in 2020. One must factor in that as prices increased over this one year period, many houses moved into this range from below. This is still a 69.5% increase.
Homes valued between $2 Million and $3 Million accounted for 18 sales in the first half of 2020 and 26 sales in the same period in 2021, a 44% increase. One sale was recorded over $3 Million in 2020 (Lower Lantzville) and 5 sales in 2021. The highest value in 2021 was in Rutherford area for a 8300sf home on 2 acres for $3,999,000.
Many people look at our oceanfront properties as good value. Since January 1, 2021, 128 oceanfront homes have sold for an average price of $1,528,645 (or 100.3% of list price). This is for Malahat to the north end of Vancouver Island only (excluding The Islands).
In the same period in 2020, only 60 properties on the ocean sold and the average selling price was $1,239,723 or exactly 95% of list price.
In Greater Victoria by contrast the average price for oceanfront in the first half of 2020 was $1,653,718 based on 126 sales; the average selling price in 2021 between January 1 and June 30 was $1,850,190 based on 239 sales; almost double the volume of sales, similar to north of the Malahat but the average price increase in Victoria was 11.9% whereas north of the Malahat the average increase was 23.3% or double the percentage increase in Greater Victoria.