Adjusting Prices to Reflect New Market
Posted by Rob Grey on Wednesday, March 17, 2021 at 10:38 AM
By Rob Grey / March 17, 2021
Comment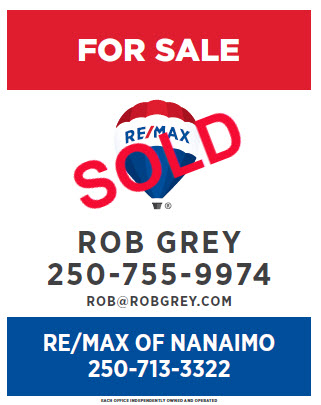 Our local markets are mirroring many markets across Canada: hot seller's market, multiple bids on many homes, and many sellers obtaining sales well above list price. The average selling price for single family homes in February, 2021, was 104.27% of list price.
On an average priced home of $638,000 (based on cumulative YTD MLS data), this represents an average of over $30,000 above list price. The average price in February 2020, was $595,223; this February: $747,413 or 25.57% higher.
The contrast to last year as we faced the start of the pandemic is stark: in February 2021, 170 single family homes were listed and 145 sold; in 2020, 133 homes were listed and only 68 sold.
February 2021 ended with only 122 single family homes for sale compared to 243 last year or double the inventory. The first 7 weeks of 2021 was one of the most frenzied seller's markets I have seen in 30 years of selling homes locally with many offers $100,000 over list price.
As we adjusted new listings to meet the new price levels, I believe we have now begun to see this hyper-seller market begin to plateau. I feel the combination of Buyer Fatigue and gentle increase in the inventory levels has gained some traction and we are not seeing the 8, 10, or in some cases, 15+ offers on an individual listing occurring as frequently. I fielded two offers on one listing yesterday and the result was still 9% over list price.
I define Buyer Fatigue simply as buyers who have submitted strong offers on listings only to be outbid or lose to an unconditional offer. The fatigue stems from the fact this has occurred to buyers 2 to 3 times and they are choosing to step back and wait for a little calmer market conditions to unfold.
The inventory levels are increasing for possibly two reasons: one, the spring market has arrived, and people choose to sell at this time; as we see the vaccinations roll out in the near term, people appear to be growing more comfortable with having buyers through their homes as the pandemic subsides. With more listings hitting the market, potential home sellers are more willing to list their homes as they have options on the subsequent purchase side, and so goes the upward inventory cycle.
Therefore, my forecast that we will remain in a seller's market for the spring through fall markets remains the same. Low interest rates, despite the minor bump up from last week, will continue to fuel sales and prices will plateau and remain high for the next 6 to 9 months