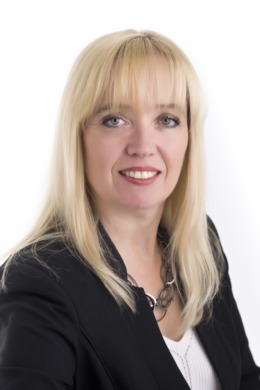 HEATHER adds a level of enthusiasm and real estate smarts gained from a broad background in the legal, accounting and hospitality service industries. Heather's natural enthusiasm for her work is understandable as she grew up in a household in Southern Ontario in which real estate was discussed every day as both her parents were Realtors.
Working in professional settings as a paralegal and self-employed as a bookkeeper, Heather brings to her real estate career many important and indispensable qualities that add tremendous value to her clients' buying and selling experience. Heather is happily married to Jeff and has 3 children and 1 grandchild. She knew that when her youngest was old enough she planned to enter the real estate business.
Heather is an avid quilter, carfter of stained glass, and her interest is only exceeded by the love she and her husband share in attending dog shows and events. They have 6 dogs including a Newfoundland, one of which was ranked as the top Newf puppy in Canada for 2013.
She loves being a RE/MAX of Nanaimo Sales Associate, REALTOR® , central Vancouver Island's biggest and most successful real estate company and feels the company leaves no stones unturned in providing the best resources available in the world to help her clients achieve a successful sale or purchase.
Heather is a valuable member of Rob Grey & Associates, adding a true knack for finding the right home for her clients. Heather endears herself with her clients through her thoughtfulness, candor, and exceptionally high work ethic.